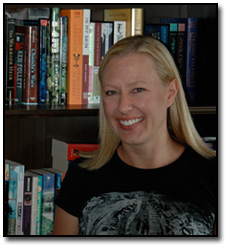 Welcome!
My name is Heather Zenzen. I write books about forbidden love, overcoming adversity, and other dangerous things. My stories typically take place in worlds that don't exist … yet. But they could, if we're not careful. [insert impending sense of doom here]
When I'm not writing, I'm creeping under deadlines for my M.F.A. at Hamline University. Or, wrangling my two girls to conform to societal standards. Or, facilitating the harmony between all the non-human mammals living in my house.
Stability makes me uncomfortable. I'm working on it.